Can employers with a presence in multiple countries provide a universal financial wellness program to all their employees?
The answer now is "Yes."
In the past, multinational employers resorted to separate benefits providers for each country they had employees in. But now that Enrich has launched a global financial wellness program, multinational employers can implement one consistent financial wellness solution across all countries.
But ... financial wellness needs to be personalized to each individual for it to be effective at creating positive behavior change and lowering stress levels.
So how can multinational employers offer an employee benefit that is a consistent experience, localized to each country, and personalized to each individual?!
Before the recent advances in technology, this would have been impossible.
The advances in artificial intelligence have improved personalized online user experiences and even language translation. And the emergence of video calling and networking apps has made it possible for companies like Enrich to connect with local financial experts in various countries to screen content, hand-translate, and write locally applicable content.
A financial wellness program is an employee benefit that has a significant return on investment for all countries, as opposed to many employee benefits, which may only help employees in one or two countries.
This is because financial stress is a universal problem in all countries.
Gallup's World Stress Index shows stress levels hit an all-time high in 2020 around the world.1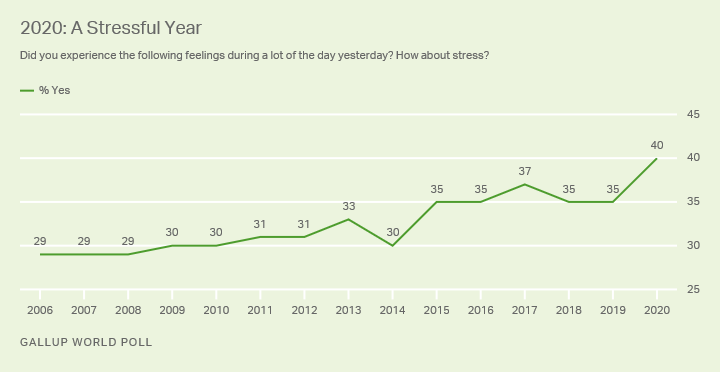 Increased stress results in many unhealthy behaviors and health problems.
In addition to the challenges which financial stress causes in your employees' lives, financial stress also impacts employee productivity and your company's bottom line.
Worldwide, only 28% of people feel they are financially able to "cope with the unexpected."2 And only one in three has a basic understanding of financial concepts.3
Financial wellness has become one of the most desired benefit programs of 2021, and many companies with employees across the world are seeking a financial wellness provider that offers a global solution.
The benefits from financial wellness programs are plentiful, as these programs have been shown to:
Financial information and education can vary widely across the globe. Cross-cultural differences can also cause issues with a global platform.
A one-size-fits-all approach to a global financial wellness program can seem tone-deaf and lead to lower engagement. For this reason, international employers are now seeking out a global personalized experience for all of their employees.
Content needs to be localized to each country to ensure relevance and appropriateness.
The Enrich financial wellness program, an award-winning provider of online financial education, has launched its Global Financial Wellness Platform to help multinational employers tackle employee financial concerns. Enrich is one of the only financial wellness programs to offer a global product in the financial wellness space and is the world's most adaptive financial wellness platform.
Enrich has already teamed up with global companies Coca-Cola, Dell, and Ciena to streamline their global benefits and tackle their employees' financial stress.
The platform is being used in more than 70 countries around the world and is continuing to grow.
The Enrich Global Financial Wellness Platform is a worldwide platform with content that is localized for each country.
Enrich has worked with credible local financial experts and researchers to adapt the existing content for that particular region and create new content that applies there specifically.
The Global Platform is personalized two-fold – first by the country of use and then by the individual user.
When users first sign up for Enrich, they go through a quick financial wellness checkup that assesses their unique financial situation, goals, and stressors.
After the checkup, users immediately get a personalized experience to put them on the right path towards financial wellness.
Content includes:
Articles localized to each country
Financial education courses
Interactive tools & exercises
Your Money Personality – an exclusive test to determine an individual's financial habits and feelings
Videos & interactive graphics
and more!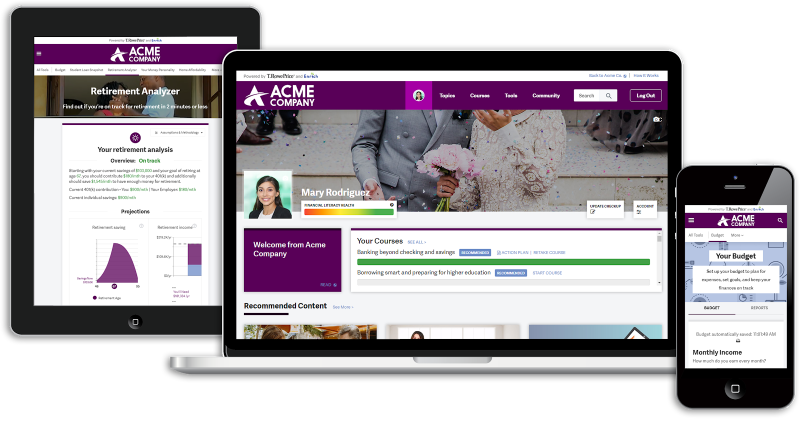 The Enrich platform is designed to help employees get on track with their financial goals, leading to decreased stress.
Please contact us if you are interested in learning more about using the Enrich Financial Wellness Program for your employees.
1 - https://news.gallup.com/opinion/gallup/347309/measuring-stress-causes-experiences-outcomes-worldwide.aspx
2 - https://www.bc.edu/content/dam/files/centers/cwf/research/publications/researchreports/The%20Met-Life%20Study%20of%20Financial%20Wellness%20Across%20the%20World

3 - https://gflec.org/wp-content/uploads/2015/11/3313-Finlit_Report_FINAL-5.11.16.pdf